Keynotes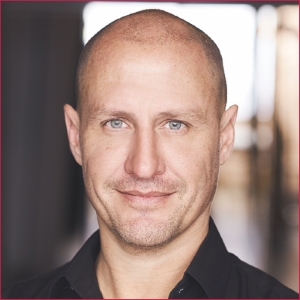 Keynote Speaker: John K. Coyle
CEO Design Thinking Academy and Olympic medalist
 
Wednesday, February 16 | 9:30 am-10:30 am
Session Description
Resiliency 2.0 - Applying Design Thinking to Stress and Resiliency. Instead of trying to manage or reduce stress or get work-life balance back, learn how to perform better under greater stress (and enjoy it)! Explore a new model of resiliency, one where proactive challenges are designed to build capacity for ever greater performance under pressure, while learning the latest neuroscience of recovery. Change your relationship with stress by using the 3R method - Reduce, Recover and Reframe.
Biography
John K. Coyle is one of the world's leading experts in "Design Thinking" and Innovation. A highly sought-after speaker and lecturer, John is a graduate of Stanford University with a degree in Engineering - Product Design (Design Thinking) and Northwestern's Kellogg Graduate School of business with an MBA in organizational behavior, marketing, and entrepreneurship. A former head of innovation for a Fortune 500 wireless telecom, John has also been the SVP of innovation for a leading strategy consultancy. John is a world-class athlete in two sports (cycling and speedskating) and an Olympic silver medalist, as well as an NBC Olympic Sports analyst, and a guest lecturer on Innovation at several leading universities (Kellogg, Marquette, CEDIM). John is a three-time TEDx speaker, and an award-winning author of two books, including the (2018) best seller: Design For Strengths: Applying Design Thinking to Individual and Team Strengths. John is also a thought leader in the field of "chronoception" - the neuroscience and psychology of how humans process time.
As a speaker and writer, John's special talent is weaving facts, examples, and business principles into engaging, accessible stories that bring his topics and frameworks to life. People leave John's programs inspired and empowered to make significant, positive changes in their business and personal lives. His topics build off each other and can be delivered as keynotes or multi-day experiential workshops.
Keynote Speaker: Cynthia A. Watson, PhD
Dean of Faculty and Academic Affairs, National War College, National Defense University
 
Wednesday, February 16 | 10:30 am-11:30 am
Session Description
'What keeps China's leadership awake at night?'  
Most international focus highlights China's behavior abroad with an understanding that the intention is on global expansion at all costs. Evidence exists that the fear of internal threats really motivate the Party's behaviors in a vast array of areas. This conversation will focus on why that is likely indeed the case. With many issues on its plate, the Party cannot simply commit to international goals without always keeping its eye on how the domestic environment is shifting.
Biography
Cynthia A. Watson earned a doctorate in government & International Studies at Notre Dame and a master's in Economic History at the London School of Economics, Her undergraduate institution, the University of Missouri Kansas City, named her Alumna of the Year in 2011. She taught for 29 and half years at the National War College in Washington, leading her colleagues for three and a half years as Dean of Faculty & Academic Programs from 2018 through the summer of 2021. In July 2021, the President of the National Defense University named her Interim Provost for NDU through December when she retired. Dr. Watson writes and speaks widely on the professional military education, China's modernization challenges, and U.S. military trends. She is a member of several professional organizations and board-certified in Spanish and English for Recording for the Blind and Dyslexic where she began reading books for students in the 1990s.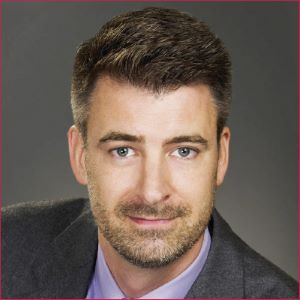 Keynote Speaker: Peter Zeihan
Geopolitical Strategist
 
thursday, FEBRUARY 17 | 8:30 AM-10:30 AM
Session Description
Manufacturing a New Age
The world we have known for decades - insatiable global demand, endlessly complex supply chains, sacrosanct international commerce - isn't simply in decline. For reasons geopolitical and demographic, it is over. And that is _good _news. Join Peter Zeihan as he guides us through the deglobalization whirlwind. Learn how changes in consumption and labor will play out, in particular for the industries we depend upon and support, most notably metals processing, automotive, aerospace, semiconductors and electronics.
One-on-One with Peter Zeihan: Q&A with a Kick
thursday, FEBRUARY 17 | 1:00 pm-2:30 pm
 
We've corralled Peter for some extra time. Bring your concerns, questions and ideas. Be ready to discuss the ins-and-outs of massive industrial relocations and retoolings, with an emphasis on labor and all things Mexico. To ensure extra honesty, Peter will have a margarita. Plan accordingly.
Biography
Peter Zeihan is a geopolitical strategist, which is a fancy way of saying he helps people understand how the world works. Peter combines an expert understanding of demography, economics, energy, politics, technology, and security to help clients best prepare for an uncertain future.
Over the course of his career, Peter has worked for the US State Department in Australia, the DC think tank community, and helped develop the analytical models for Stratfor, one of the world's premier private intelligence companies. Peter founded his own firm — Zeihan on Geopolitics — in 2012 in order to provide a select group of clients with direct, custom analytical products. Today those clients represent a vast array of sectors including energy majors, financial institutions, business associations, agricultural interests, universities and the U.S. military.
Peter is a critically acclaimed author whose books — The Accidental Superpower and The Absent Superpower — have been recommended by Mitt Romney, Fareed Zakaria and Ian Bremmer. Peter is also a highly sought after public speaker. With a keen eye toward what will drive tomorrow's headlines, his irreverent approach transforms topics that are normally dense and heavy into accessible, relevant takeaways for audiences of all types.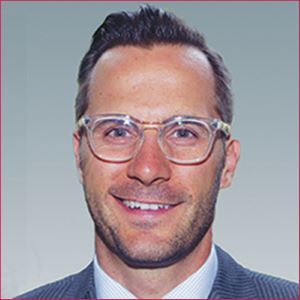 Keynote Speaker: Shawn Dubravac
Chief Economist, IPC
 
Thursday, February 17 | 10:30 am-11:30 am
Session Description
Session Topic: Economic report and future outlook for WHMA members
More information coming soon!
Biography
As IPC's chief economist, internationally recognized thought leader, global futurist and trendcaster, Shawn DuBravac works to expand IPC's research program and provide insights on the biggest issues facing the $2 trillion global electronics industry, including supply chain resiliency/uncertainty, trade wars, skilled workforce shortage, and the expanding role of electronics in the global economy.
For more than a dozen years, DuBravac served as chief economist for the Consumer Technology Association, a U.S. trade association representing more than 2,000 consumer tech companies. More recently, he has provided consulting, research, and advisory services to clients on topics including digital transformation, business model disruptions, and global supply chains. He is also the author of the New York Times best seller, "Digital Destiny: How the New Age of Data Will Transform the Way We Work, Live, and Communicate," and has appeared in Bloomberg, Wall Street Journal, New York Times, Financial Times, Washington Post and more. DuBravac is a member of the National Association of Business Economists and currently serves as the president of the Conference of Business Economists.
DuBravac has taught at the George Washington University School of Business, American University's Kogod School of Business, the George Mason University School of Business, Marymount University School of Business, and the University of Mary Washington. He holds economic degrees from Brigham Young University and George Mason University.