Featured Speakers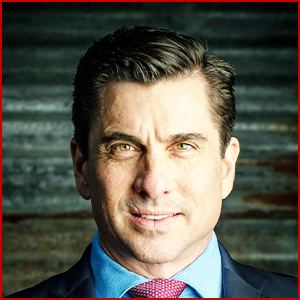 Opening Keynote: Dan Thurmon
Peak Performance Coach & Work/Life Balance Expert
Wednesday, February 15 | 9:00 am-10:00 am
Session Description
Off Balance on Purpose: Improving Work-Life Alignment
The incredible challenges of COVID have impacted every aspect of how we live and how we work. It's now crystal clear that there isn't a "work life" and a "home life." You get ONE life, and improvement starts with handling what matters most.
Dan Thurmon believes we set ourselves up for failure trying to "compartmentalize life" or "achieve balance." Balance isn't what you get. It's what you DO. When we recognize what's necessary and initiate meaningful changes, you are living Off Balance on Purpose. You are also more successful, productive, and fulfilled.
This keynote will help you embrace lifelong learning and stretch into the next opportunity, leveraging your past experience into present action and future success. Dan amplifies his messages with exciting stunts and interaction, making the learning memorable. Your audience will talk about this presentation for years to come!
As a result of attending this program attendees will: 
Know how to act with confidence, even when it's uncomfortable.
Have a model to align personal growth to professional excellence.
Feel more excited and optimistic about what's to come, and their role in making it happen.
Biography
A teacher of peak performance, an author of impactful books and presentations, and a lifelong student of success, happiness, and achievement, Dan Thurmon is on a mission. To encourage attendees' uniqueness and contributions. To discover a sense of purpose and greatness. To have meaning at work, and in their lives.
At an early age, Dan learned the power of performance, on stage and in the various parts of our life. When he was eleven years old, he encountered a mentor who taught him some amazing physical skills, but also gave him a channel for his bountiful energy. He quickly excelled as a variety artist, comedy entertainer, and entrepreneur. Even in his high school years, the connection between business awareness, high level service, and self-improvement became evident and fascinating.
Graduating with honors, his entertainment business paid for his business degree at the University of Georgia. He applied the lessons in sales, management, and marketing to his entrepreneurial ventures in real time.
Since that critical pivot of life and work, he has worked with organizations around the world, in every spectrum of business: Fortune 500 companies. Startups. Associations across hundreds of industries. Troops on the front lines. Students, teachers, and entrepreneurs. Through his presentations and workshops, Dan helps these organizations to accelerate improvement, facilitate true breakthroughs and enable and encourage greatness.
Inducted into the Speakers Hall of Fame and a member of the illustrious Speakers Roundtable, Dan also served as President of the National Speakers Association, leading their CEO, staff and 3,500 world-wide members in a profound transformation.
Dan believes deeply that the right words, presented in the right way, at the right time, can change everything. His lifelong study of language and presentation skills have enabled a mastery of landing the critical idea that will shift an individual...or an organization. His opening presentations enable more productive and transformational meetings. Or as a closer, he provides a call to action that elevates the experience and the ROI of a meeting investment.
Organizational change happens when people make breakthroughs. Dan's presentations help organizations to become more of who they strive to be. When that happens, people become better. Companies become better. And the world becomes better.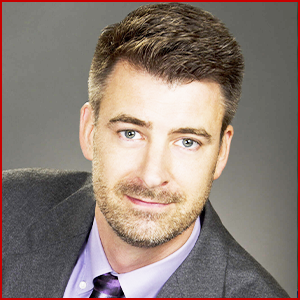 Feature Speaker: Peter Zeihan
STRATEGIST, THINKER, FUTURIST, SPEAKER
WEDNESDAY, FEBRUARY 15 | 10:30 AM-11:00 AM
Session Description
Manufacturing in a New World – Part 2
Join us as Peter provides an update on how the world has shifted since he last spoke to our audience.  Using geography as his analytical foundation, hear his predictions on the near-term impact current international events have on the US. 
Biography
STRATEGIST, THINKER, FUTURIST, SPEAKER
Peter is a New York Times bestselling author whose first three books — The Accidental Superpower, The Absent Superpower and Disunited Nations — have been recommended by Mitt Romney, Fareed Zakaria and Ian Bremmer. Peter is also a highly sought after public speaker. With a keen eye toward what will drive tomorrow's headlines, his irreverent approach transforms topics that are normally dense and heavy into accessible, relevant takeaways for audiences of all types.
Peter's fourth book, The End of the World is Just the Beginning: Mapping the Collapse of Globalization, was published in June 2022 and was a New York Times bestseller.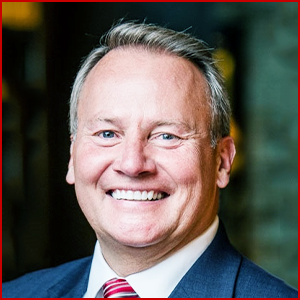 Featured Speaker: Kit Welchlin
Professional Consultant, Minnesota Speakers Association Hall Of Famer
Wednesday, February 15 | 1:30 Pm-2:30 Pm
Session Description
Effective Leadership: It's not Just Positional; It's Personal - Become the Leader People Want to Follow
Leaders persuade and influence others through high-impact Communication
Leaders are expected to possess conceptual, human, technical, and political skills. Leaders need to be sensible and willing to learn. Leaders need to be flexible and fair. Leaders need to be intense and at the same time somewhat humble. You don't need a title to be a leader.
Position power is the extent to which leaders have rewards, punishments, and sanctions. Position power comes from the organization. Personal power is the extent to which you can gain the confidence and trust of those people that you're attempting to influence. It's the cohesiveness or commitment between leaders and followers.
Effective leaders are communicators that build and sustain both positional and personal power!
Participants will learn:
the six criteria of personal credibility
the top ten characteristics of effective leaders
the three skills to long-term effectiveness
how to select appropriate situational leadership styles
how to take charge and grow winners
Biography
Grew up on a hog and dairy farm in southern Minnesota and began public speaking at the age of 9 in a 4-H public speaking contest. 
At age 21 he purchased his first manufacturing company and by age 26 served as C.E.O. and Chairman of the Board of 3 manufacturing companies in 3 states.
Has a Bachelor of Science Degree in Speech Communication, Business Administration and Political Science.
Received a Masters Degree in Speech Communication and Business Administration.
In 1991, Kit started Welchlin Communication Strategies and Seminars On Stress, providing speeches and seminars, to private and public organizations.
Kit taught part-time for 26 years for the Minnesota State Colleges and Universities, where he received the Teaching Excellence Award and had been repeatedly nominated as Outstanding Faculty.
He is a Professional Member of the National Speakers Association and has earned the Certified Speaking Professional designation.  In 2014, Kit was inducted into the Minnesota Speakers Association Hall of Fame.
In 2020, Kit earned the Certified Virtual Presenter designation from eSpeakers.
He has delivered more than 3,500 speeches and seminars to more than 500,000 people.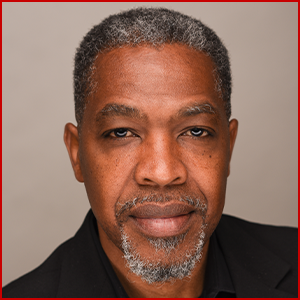 Featured Speaker: Christopher D. Lee, Ph.D., SPHR
PROFESSOR, Author and Managing Director, Diversified Search Group
Thursday, February 16 | 8:45 am-9:45 am
Session Description
How To Leverage Human Potential for Organizational Success
Every employee can get better at their position, perform better, and become more engaged and satisfied with their work given the right environment and support.  The average manager can help their team deliver world-class performances given the right mindset, skill set, and tool set.  Learn about a pioneering performance improvement system that transforms managers and supervisors into 21st-Century leaders who bring out the best in others to produce unlimited organizational outcomes.
Biography
Dr. Christopher is an author, former Chief Human Resource Officer (CHRO) for William & Mary, the nation's second oldest university. Dr. Lee is an expert in alternatives to traditional performance management, recruiting, retention and talent management and leadership. Currently Dr. Lee serves as a Managing Director for Diversified Search Group, an executive search industry pioneer.
An expert on recruiting, developing and managing talent, Dr. Lee has 30 years of experience as a CHRO in higher education and business. He brings an understanding of the challenges that college and universities, corporations and non-profits face in today's complex and fast-changing environment. Dr. Lee brings extensive education and military leadership experience as well as a keen understanding of governance and HR strategy from implementation to change management. He is an executive leader who offers his industry perspective and passion for transformational leadership. He's also a leader who has authored four books on a variety of human resources-related topics including performance conversations, coaching for improvement, and incorporating diversity principles into the selection process inside and outside of higher education.
Dr. Lee is the author of numerous human resources related articles, as well as four books including Performance Conversations: How to Use Questions to Coach Employees, Improve Productivity, and Boost Confidence (Without Appraisals). He holds a master's degree in HR Management and a doctor of philosophy degree in HR Development.
In 2004, Dr. Lee was an American Council on Education Fellow. He has served on several boards including as founding member of the Diversity Hiring Coalition of Maine and a private accounting advisory firm. He's a retired Lieutenant Colonel with the United States Marine Corps Reserves where he served for 21 years. He is known to challenge the value of traditional performance appraisals, how they are widely used, universally despised, and probably ineffective and shares what leaders should do instead. Dr. Lee has presented at conferences and consulted with clients in the US and internationally. Adopt a coaching mindset and commit to regular, structured performance conversations, Dr. Lee offers a wealth of insight and practical ideas about how to elevate these conversations for deep impact.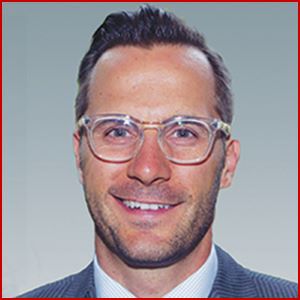 Featured Speaker: Shawn DuBravac
Chief Economist, IPC
Thursday, February 16 | 9:45 am-10:45 am
Biography
As IPC's chief economist, internationally recognized thought leader, global futurist and trendcaster, Shawn DuBravac works to expand IPC's research program and provide insights on the biggest issues facing the $2 trillion global electronics industry, including supply chain resiliency/uncertainty, trade wars, skilled workforce shortage, and the expanding role of electronics in the global economy.
DuBravac has taught at the George Washington University School of Business, American University's Kogod School of Business, the George Mason University School of Business, Marymount University School of Business, and the University of Mary Washington. He holds economic degrees from Brigham Young University and George Mason University.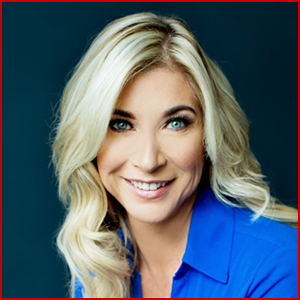 Featured Speaker: Pamela Barnum
FORMER UNDERCOVER POLICE OFFICER & FEDERAL PROSECUTING ATTORNEY
Trust Strategist & NONVERBAL COMMUNICATION Expert
Thursday, February 16 | 1:30 pm-2:30 pm
Session Description
Major, Minor, and Micro Nonverbals – The New Body Language Skills You Need to Win
Biography
Imagine what it would be like to live as a different person with a different name, identity, and background. For months at a time, you're living with a false identity, and your success depends on building trust and detecting deception with some of the most dangerous people imaginable. That's precisely what Pamela Barnum did for years working undercover in the Drug Enforcement Section. She learned real-world techniques for building trust and interpreting body language.
When Pamela graduated from law school, she left policing and accepted a position as a federal prosecuting attorney. She spent countless hours in the courtroom, perfecting her proficiency as a trust strategist and body language expert.
Following a successful 20-year career in the criminal justice system, Pamela studied corporate negotiations in graduate school. Now, she shares her expertise with others, teaching them how to improve their communication skills to increase trust inside corporations, associations, and law enforcement agencies.
As a nonverbal communication expert and trust strategist, Pamela delivers techniques once thought of as a "secret second language" that participants can begin using immediately.
Take decades of experience, including working deep undercover in narcotics, followed by a rewarding legal career, and you get real-world strategies that help participants crack the code on trust and improve professional relationships using proven field-tested techniques.
Pamela shares her experience, research, and expertise with humor, candor, and energy, blending actionable strategies with memorable stories.
She is also a featured expert and contributor in print media, radio and television news programs in Canada and the United States. She has appeared in person in front of audiences ranging from 50 -12,000 and on countless virtual stages.