Networking Events
Don't miss these networking opportunities to connect with your peers! 
Looking for potential new customers? Need a new supplier? Want to meet professionals in your industry? Join us for one of our networking events and make the connections you're looking for!
---
WHMA Annual Wire Harness Conference Golf Outing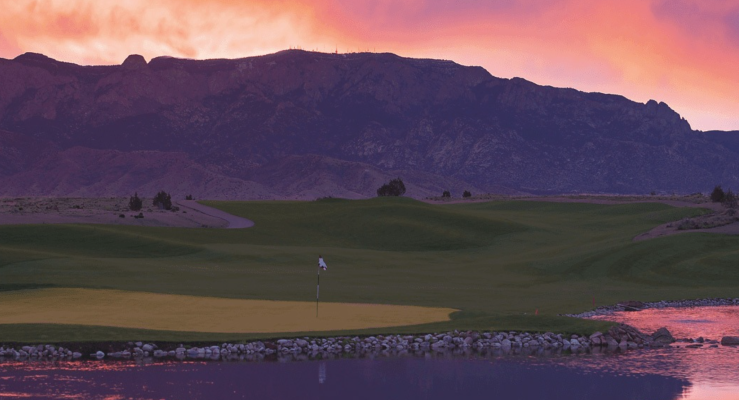 Sandia Golf Club 
30 Rainbow Rd NE
Albuquerque, NM 87113
Tuesday, February 14
8:00 am | Breakfast
8:30 am | Check-in
9:00 am | Shotgun start
1:00 pm | Buffet lunch
Nothing compares to connecting with your peers on a golf course! Add some friendly competition with our contests for: Longest Drive, Longest Putt, Best Scoring Team and Closest to the Pin Off the Drive. Winners will receive some exciting prizes! Nestled at the base of the magnificent Sandia Mountains, the 18-hole, Scott Miller-designed championship golf course offers 7,772 yards of grassy knolls, sparkling waterfalls and lush native landscapes designed to challenge beginners and professional golfers alike. The longest golf course in New Mexico, the renowned course has been recognized with numerous awards, include being named the 2005 Development of the Year by Golf Inc. and one of the "Top 25 Casino Golf Courses in America" by Golfweek.
Pricing Details
$195 per person includes breakfast and lunch
$60.00 for club rentals
*Registration required 
Wednesday Evening Networking Event | Sponsored by LAPP Tannehill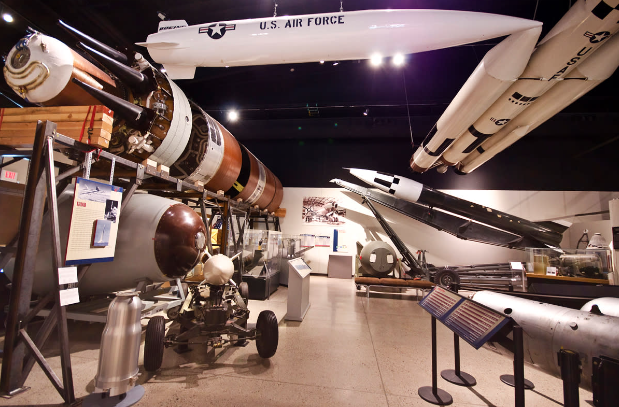 The National Museum of Nuclear Science & History | Wednesday, February 15 | 6:00 PM - 8:00 PM
Shuttle: Depart at 5:30pm
Location: National Museum of Nuclear Science & History
601 Eubank Blvd SE
Albuquerque, NM 87123
Enjoy an unforgettable dinner and cocktails as you mingle and explore The National Museum of Nuclear Science & History. The National Museum of Nuclear Science & History was established in 1969 as an intriguing place to learn the story of the Atomic Age, from early research of nuclear development through today's peaceful uses of nuclear technology. Visitors can explore how nuclear science continues to influence our world. The museum strives to present, through permanent and changing exhibits and displays, the diverse applications of nuclear science in the past, present and future along with the stories of the field's pioneers. During this event you will have access to all of the museum's fascinating exhibits!
*Registration Required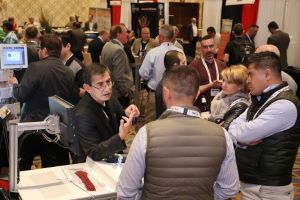 Networking Opportunities with Exhibitors | Exhibit Hall Special Events
Tuesday, February 14
5:30 PM - 7:00 PM | Welcome Reception with Exhibitors Sponsored by IEWC
Wednesday, February 15 
7:30 AM - 8:45 AM | Breakfast with Exhibitors Sponsored by Wesco
10:00 AM - 10:30 AM | Refreshment Break with Exhibitors Sponsored by Telsonic Solutions LLC
12:00 PM - 1:30 PM | Lunch with Exhibitors Sponsored by Cirris, Inc. & Schleuniger, Inc.
3:00 PM - 3:30 PM | Refreshment Break with Exhibitors Sponsored by Telsonic Solutions LLC
Thursday, February 16
7:30 AM - 8:45 AM | Breakfast with Exhibitors
10:45 AM - 11:15 AM | Refreshment Break with Exhibitors  
12:00 PM - 1:30 PM | Lunch with Exhibitors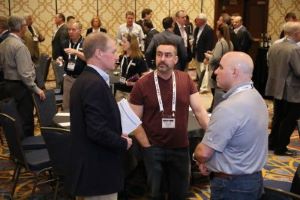 Additional Networking Opportunities
Tuesday, February 14 
5:00 PM -5:30 PM | WHMA First Timers Session Sponsored by JWB Manufacturing, LLC
Thursday, February 16
4:30 PM - 6:00 PM | Wine and Cheese Reception
"By far, the networking opportunities are the main reason people keep coming back to the conference. It's a unique opportunity to interact with your peers from the industry. The atmosphere is "friendly competitors" that are willing to share their experiences in running their companies. The attendees are typically top management (presidents, owners and general managers)."
Rick Bromm, WHMA Chairman